Resilient Columbia Microsite
Due to the increased number of COVID-19 cases, the city of Columbia has dedicated a special microsite to all COVID-19 related information in order to increase awareness about social distancing, wearing a mask, testing and other health related tips.
Key Role: I partnered with our local website host vendor to create, design and add information to this microsite under a deadline of one week to complete. 
 Since city offices were under modified operations from March 2020 to July 2021 and various departments were working from home, my task was to collect enough information from city department heads to share how city services would be impacted during COVID-19 and partner with our local health agency communications team to share COVID-19 information to the Resilient Columbia microsite, the city's social media platforms and water bill inserts created to send to Columbia residents.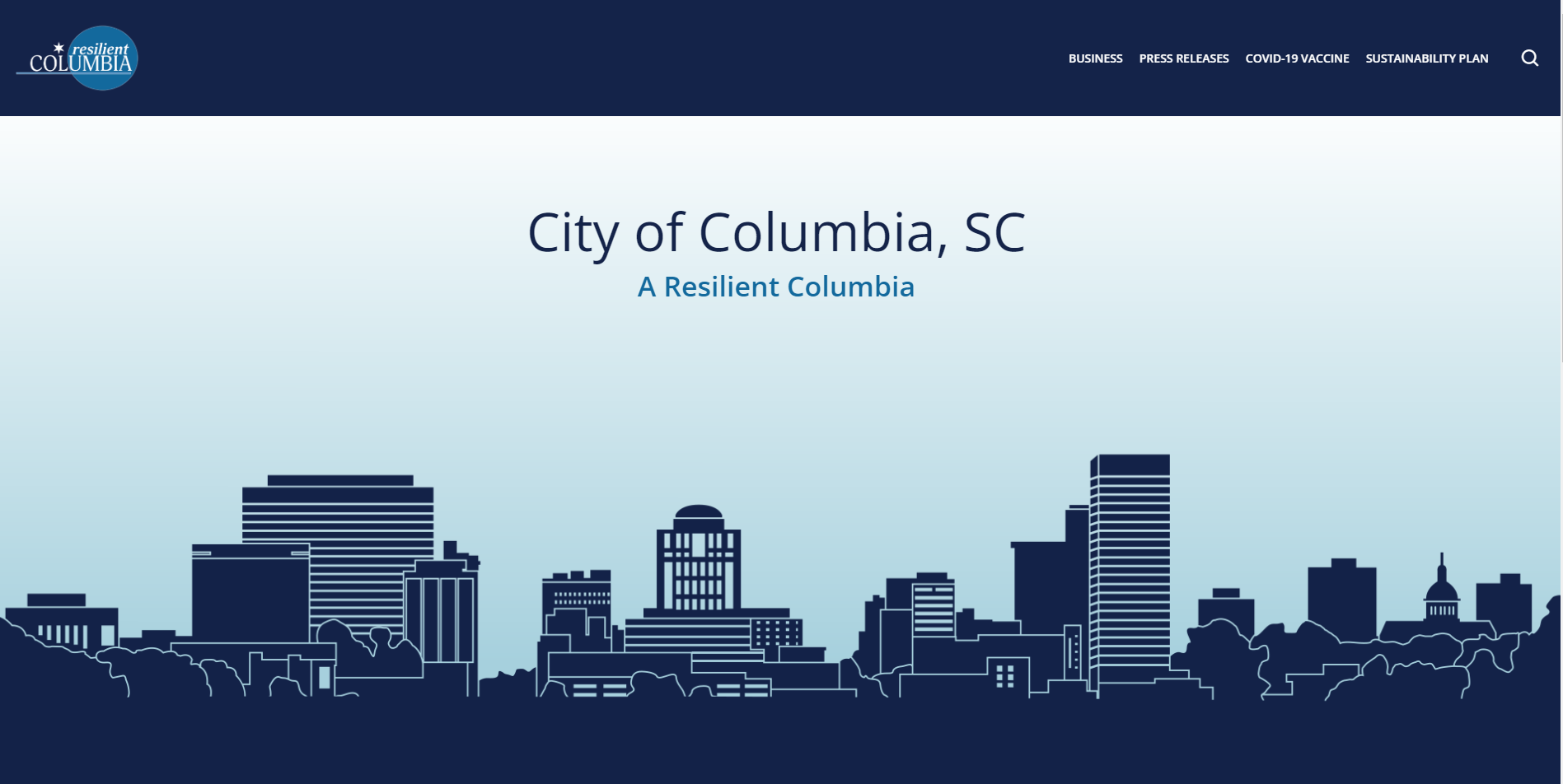 Columbia SC Government Redesign
Key Role: Lead and managed the website redesign project for a course of four months. Provided WordPress training to 40+ content managers and serve as the website liaison to ensure that all 22 departments website contains accurate and current information. I also serve as the single point of contact to contact our website vendor for any major troubleshooting issues, that can't be resolved by myself. 
The website (https://columbiasc.gov/) is updated daily by me and I handle project request forms received into our department that require information on the website, whether internally or externally. 
Currently, we average 70,000 monthly users to our website a 150% increase since launching the redesign in October 2021.